hi I have started to make a cnc mill
I have not yet made a web page for it but do have some pics off it

page
1
2
3
4
5
6
7
8
9
10
11
12
13
14
15
next
Welcome to "my wind turbine "


I had been thinking about making a wind turbine for some time and now having just about got the
electric gates
to work I thought I would start by find out about wind turbines. But it did not stop at just finding out how to build one. The gates will get finished one day!
So here we go! I started to get some parts together.
I used a trailer hub as it will save me a lot of precision machining which I can't do.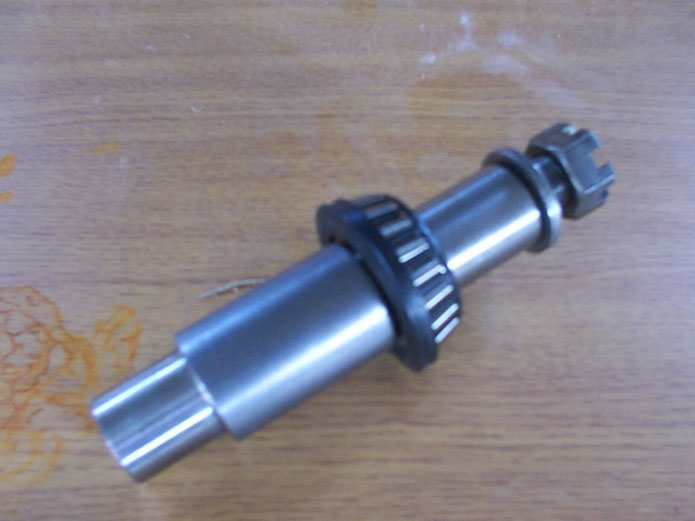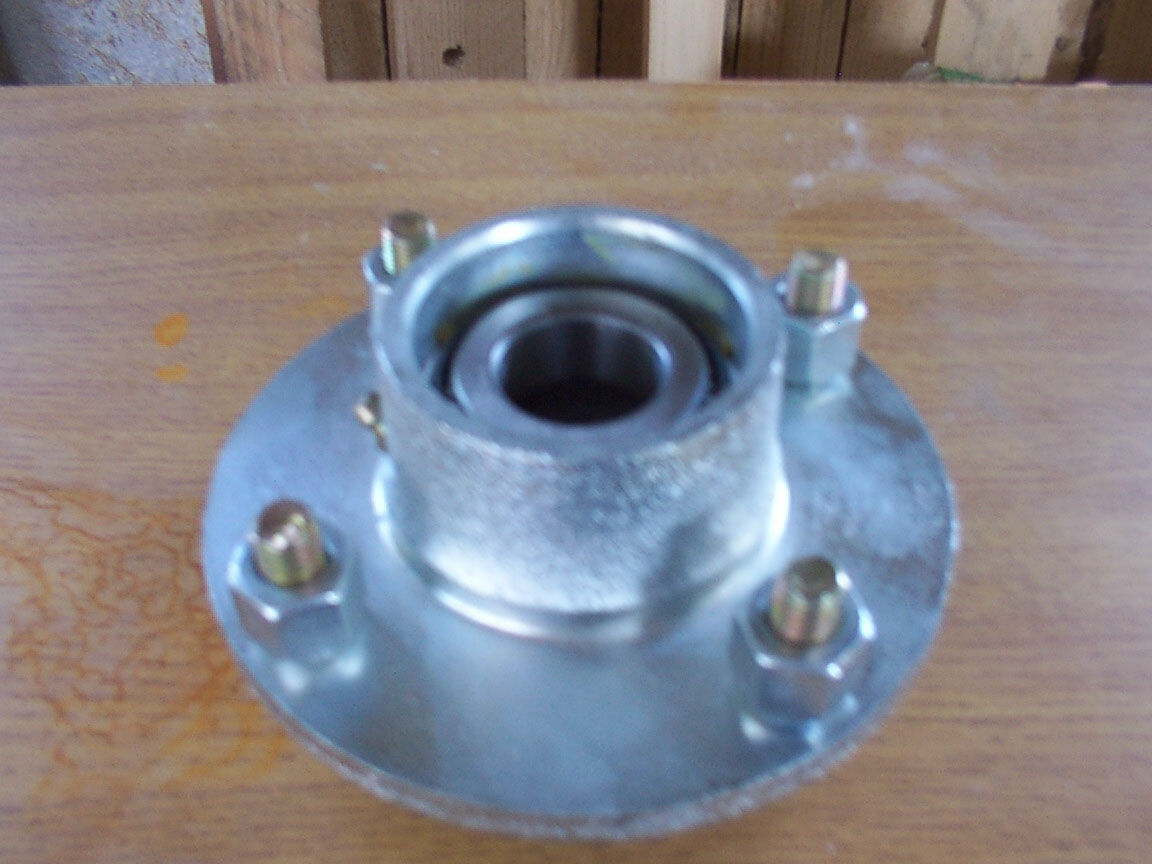 This is the centre part of the turbine it's just a bit of box steel 40mm x 40mm.
It has two different sized holes drilled in it. This is for the stub axe to go through.
I had some luck, I found a bit of gas pipe that fitted nicely over the main pole which I am going to use for the turbine to sit on. I'm going to weld a flat disc over the end of the gas pipe to stop the turbine falling to the ground and I am also going to weld a flat disk to the top of the main pole. Then I am going to put a thrust bearing on top of the main pole so when the turbine is on top it will turn freely (see sketch).
For the tail hinge I'm going to use some 10mm steel rod and 25mm tube which is a nice sliding fit.
I found that it was not easy to weld them together so that they were aligned to move like a hinge. I could not find a protractor so I guessed the angle at about 20 degrees which I hope is right.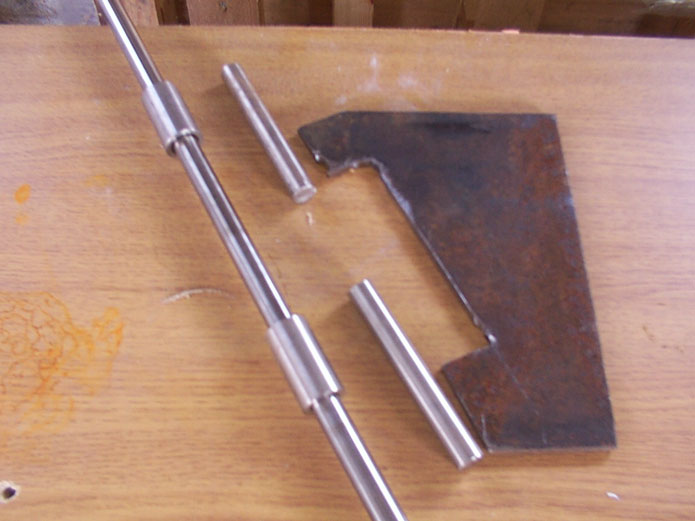 I was going to use a bit of flat steel for the startor bracket
but I found there was no where to weld it, to the main part
of the turbine, so I found some angle steel to make the startor brackets and
I think they will be much stronger than flat steel.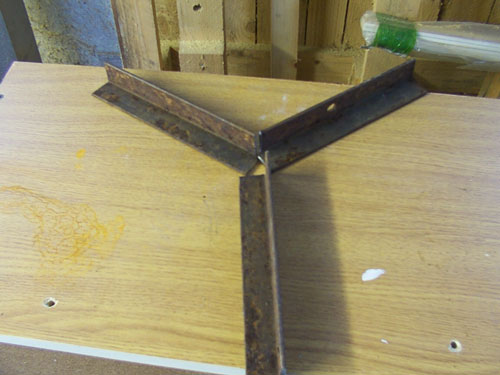 page
1
2
3
4
5
6
7
8
9
10
11
12
13
14
15
next